We are activists. Whether it's an issue, event, product or service, our goal is to get people talking, thinking and feeling differently. It's not rocket science, but it does involve some scientific thinking. We are combining the science and tools of consumer markets with the strategy and tactics of the political world to reinvent the tools of advocacy. The best part is it works.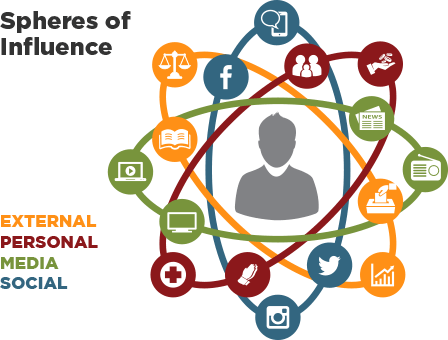 Winning hearts and minds doesn't happen by accident, it takes innovative thinking to engage target audiences.  We call this Direct to Consumer Engagement. It is no longer as simple as finding the intersection between your cause and what people believe. Today, people are influenced by a myriad of sources and determining which sources hold the most influence is tricky business.
Every organization faces public policy challenges and attacks from external interests that put success at risk. Combating these attacks is a challenge, but one that we relish. We routinely help companies and government entities navigate through the toughest of threats, minimize the damage and address the issues head on. Our goal is to preserve our clients' reputations in the eyes of its customers, the public and policymakers.
We live in a digital world and communicating successfully in this world takes more than flashy parlor tricks. That's why we combine a little science, a little intuition and a lot of insight. Using data analytics, issue monitoring and social listening, we know what's being said, what needs to be said and what happens when you don't say it right.
What keeps us up at night is the thought of being tuned out, so we work hard to ensure that doesn't happen until our job is done.
We're attention hungry. We admit it. We do everything in our power to get yours. Whether we're asking you to notice a new idea, stop and look at a website or engage socially, we want to be noticed. So we work hard to create integrated campaigns that thrive in every environment.
We build brands and enhance others, create memorable campaigns that cross mediums and boundaries and develop websites that require engagement – all to make you stop and think, reconsider and change your mind.
We never stop asking why. We never stop being curious. And we won't ever stop trying to get inside your head.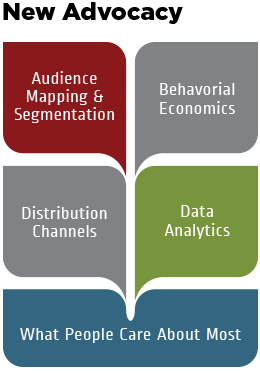 Fact: More and more people are engaged in issues, decision-making and politics. Fact: The line between a company's brand, marketing and advocacy has blurred. As the dynamics change, so too must the way in which we reach people. Communicating in this environment is messy as hell and it's easier than ever to become irrelevant and stale. Three powerful forces have brought about this change:

These forces are redefining the way we elect our leaders, vote on issues and voice our opinions. These forces brought us the Arab Spring, helped create Uber and helped turn Silicon Valley into an epicenter of political power. These forces are changing the nature of advocacy. And Agenda is right in the middle of it. To succeed in this environment, we've developed New Advocacy, a holistic view that takes into account behavioral economics, data analytics, audience mapping and segmentation and distribution channels to create messaging and strategies that get at the heart of what people care about most.